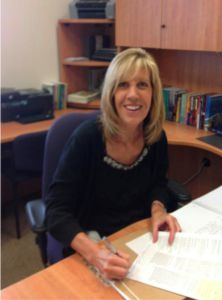 Lynn Jackson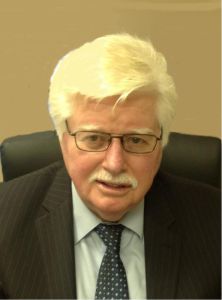 Ben Hoeppner

Active in CBMC as a current Board Member and Provincial Director, (Interim CEO), group leadership has become a performance hallmark over a 40 year period of consistent development in the lives of executives.  Staunch Business Growth Advocacy is validated by professional, Human Resource & Managerial Consultation specializing in Executive Recruitment, supplemented with Corporate Training (Psychometrics) and Business Divestiture, (enhanced with M&A Consultation and VC procurement), Ben Hoeppner is the Founder and President of the Charter Management Group Inc. A graduate of Business Administration (Marketing Major), formal education is supplemented with additional training in Sales, Management and Business Psychology. Internationally recognized 'Circle of Excellence' award winning recipient for "outstanding leadership in marketing, learning applications and building and mentoring a team", he demonstrates a consistent entrepreneurial flair. Having established the first successful, National Job-Matching ministry [i.e. Intercristo Canada Inc. (the Canadian contingent of 55,000 Christian Jobs matched with 30,000 applicants monthly) supplemented with a secular, 'Tent-Making Jobs' through the National Search Co.] Initiatives in Crypto Currency, specifically Fintech industry and Payment Systems… i.e. National Fintech Conference, the Canadian Christian Chamber of Commerce and the Innovation Advisory Journal reflect recent pursuits. A proponent of Artificial intelligence (AI), with an investment in a system that surpasses the traditional ML approach and uses advanced OL as a solution for personal and corporate applications.
AVOCATION:
A home handyman, projects include carpentry, welding, computer technology, education and videography. With a 'come fly with me' attitude, this Aviator is certified in both fixed-wing and rotary-winged aircraft (Canada and the USA) and serves as Media-Director for EAA-63. Weekend activities consist of Gold-Wing motorcycling, snowmobiling, travel and watersports.  Active in church, with a history in choral music, enthusiastic focus is directed to supporting his wife's local and international vocal accomplishments by producing/promoting Albums.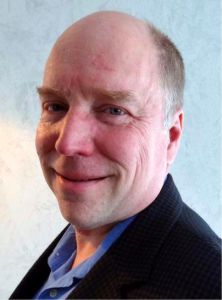 Dr. James Bruyn

James Bruyn is an assistant professor at the Leder School of Business, Kings University and a bi-vocational visionary leader, writer and speaker who enjoys helping individuals integrate their faith in God with their daily life. 
James is a consultant and leadership coach for the rail industry. He has a joint honors degree in Computer Science and Accounting with over twenty-five years of experience delivering innovative technology solutions for complex business problems across multiple industries. He also holds a Doctor of Ministry degree and is the director of Faith at Work Network. James writes a daily workplace devotional. James has been involved in many aspects of ministry leadership, including church planting, young adult ministry, preaching and board leadership for various ministries.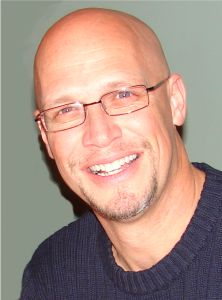 Dr. Ken Burton

Ken Burton is a researcher, Keynote speaker, seminar facilitator, leadership coach, and the owner & senior consultant at Focus on Leadership. In these roles he assists individuals in business, government, not-for-profits, and the church to increase their leadership capacity around personal character & well-being, people skills, strategic planning, and organizational culture. Prior to starting Focus on Leadership, he was a pastor for over twenty-five years. Ken holds a Doctor of Ministry degree in Leadership Development from Tyndale University. He is a member of a Think Tank that addresses issues related to Faith-at-Work, Business-as-Mission, and Redemptive Entrepreneurship. He joined CBMC in 2015 as the Ontario Regional Director and was appointed to the CBMC Board in August 2021.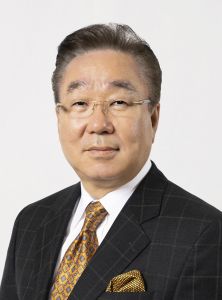 Solomon Kim

Solomon is Founder and CEO of Kitchen Food Fair and ServiceMaster.
He became a Christ-follower through Campus Crusade and has devoted his passion for Christ through various channels since then.
Solomon joined CMBC in 1997 and has been actively involved since. Currently, he is a board member of CMBC International and formerly, as Chairman of the Korean North American branch.
His other dedications include serving as an Elder at Capstone Presbyterian Church in Toronto, and as a board member for the Union School of Theology in the UK.
Solomon and his wife Sue have three adult children and recently welcomed their first grandson in 2022.
Charlotte Holland

The daughter of a former International CBMC director, Charlotte is a wife, mother of four children, and grandmother to eight grandchildren.  In the early years of her marriage, she and her husband helped established a non-denominational church that now has three branches in Winnipeg.  When her children were school-aged, she became directly involved in the formation of three private Christian schools.  She taught in all of these schools, was a principal in two schools, and served as Board Chair and member in two.  Presently, she teaches immigrants and refugees in a church in downtown Winnipeg.  She has a Masters in Adult Education from St. Francis Xavier University, a CTESL certificate from the University of Manitoba and an A.R.C.T. in piano from the University of Toronto.  As members of an evangelical Anglican church, she and her husband have coordinated a House Fellowship group for over twenty-five years.  She desires, through her participation in CBMC, to find ways to strengthen Christians in the workplace and to share the Christian Gospel with non-believers.  She recognizes that the world is changing quickly, and that it is important to seize opportunities for doing the Lord's work (Living Bible).